Administrator
Staff member
Admin
Joined

Nov 2, 2021
Messages

728
Reaction score

202
Location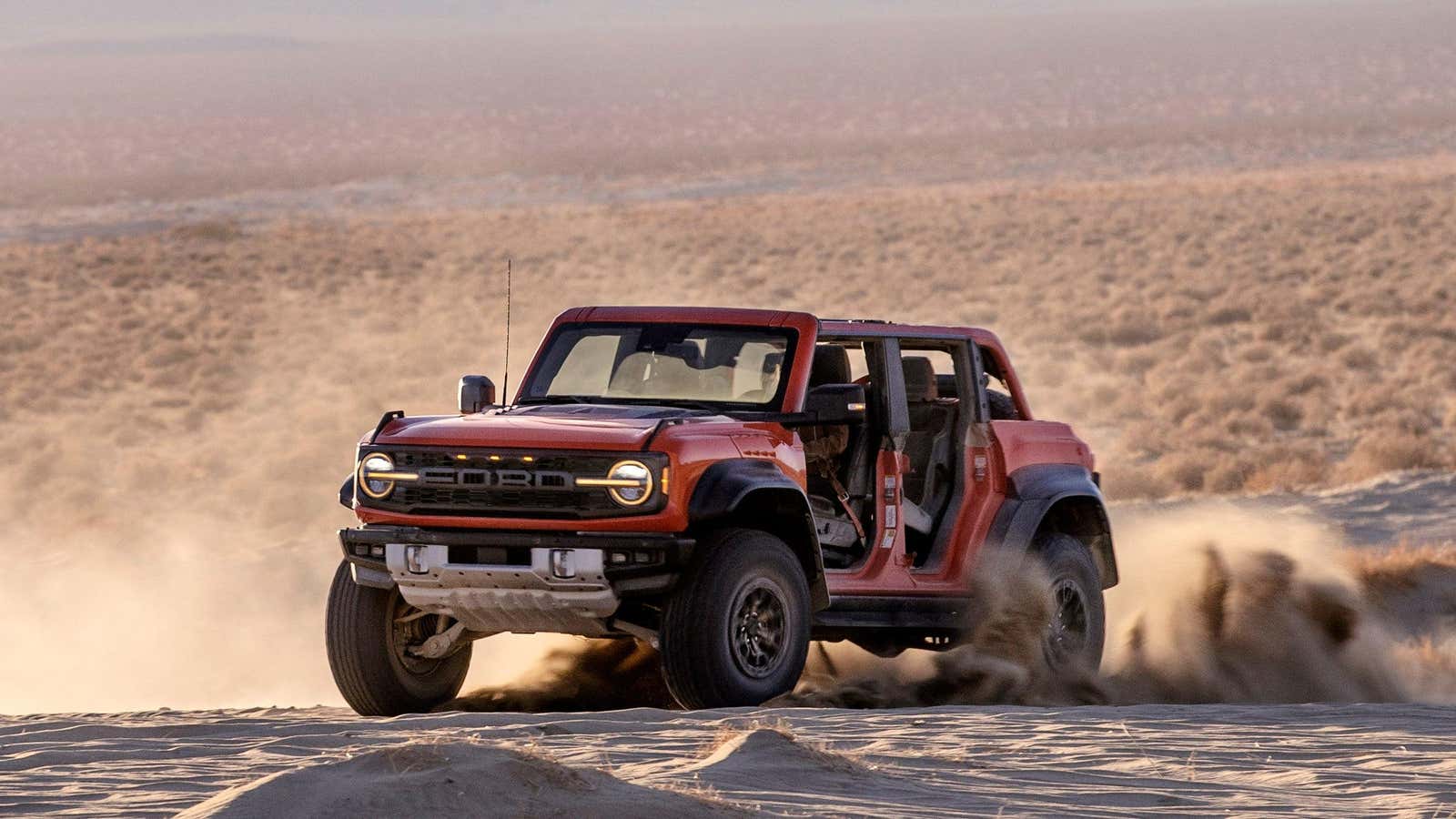 With the release of the Bronco Raptor yesterday, all we have seen is photos and videos of 4 door BR's. There has been no mention of a 2 door and according to sources, they don't plan of shrinking the doors to 2.
The main reason behind this decision isn't because Ford doesn't want to produce 2 different options, but a 2 door would lack stability.
A Ford representative told us that one of the key reasons was for high-speed stability off-road. The four-door's longer wheelbase helps it cope better with bumps and "whoop" sections of off-road trails. And since the Raptor is not just a crawler, where the two-door would have some advantages, the decision was made to use only the longer body style.
But, the stability (of the 4 door) also comes with its own issues. On the most brutal off-road trails, the 4 door Bronco Raptor's added length could easily increase the risk of high-centering the vehicle on obstacles. Plus, the added weight of the BR could become an issue during off-road runs, despite the powerful engine under the hood.
While Ford has changed Bronco offerings in response to customer feedback in the past, enthusiasts interested in a two-door Bronco may not be quite so lucky. Between the stability of the bigger truck and the desires of wealthier buyers, the Blue Oval is unlikely to give the same upgrades to the two-door.
Even though it seems like it's not going to happen anytime soon, I believe Ford will get enough feedback to produce a 2 door. Especially for the consumers that just want to has a Bronco Raptor for street only or light off road use.