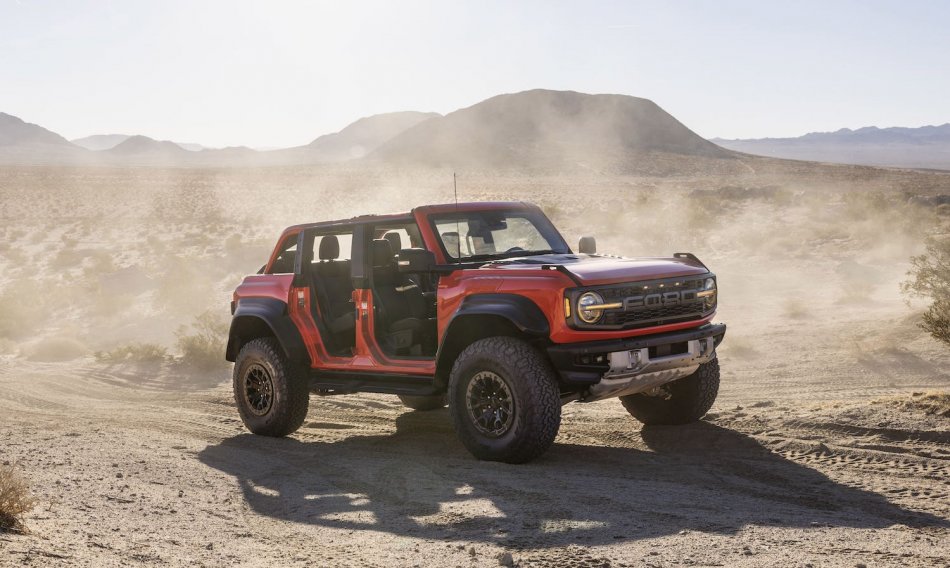 ​
Ford Motor Company has filed a patent for the Ford Bronco Raptor diecast model, according to
Ford Authority
. The patent was filed on September 9th, 2020 and published on February 8th, 2022 and assigned serial number USD942897S.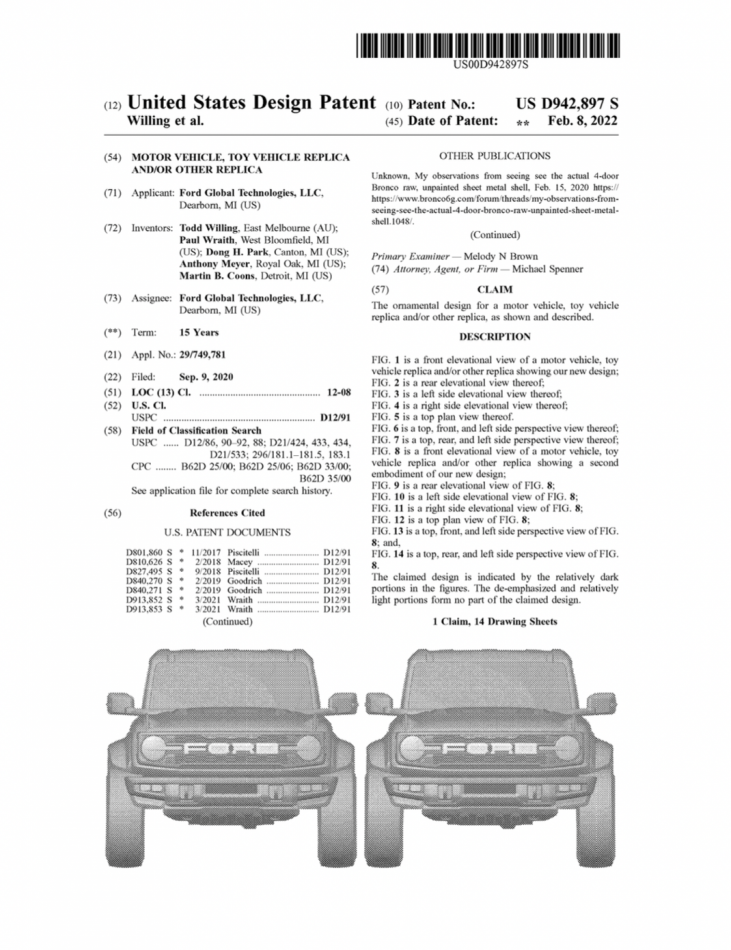 ​
What
Ford Authority
is thinking, a couple of companies (Maisto and Greenlight Collectibles) make and sell Ford Bronco diecast models, so of course, this patent by Ford appears to previews a diecast version of the high-performance Ford Bronco Raptor. The interesting part about this model is that is does not include the spare tire that the Bronco Raptor (and Bronco models have) carries on its tailgate.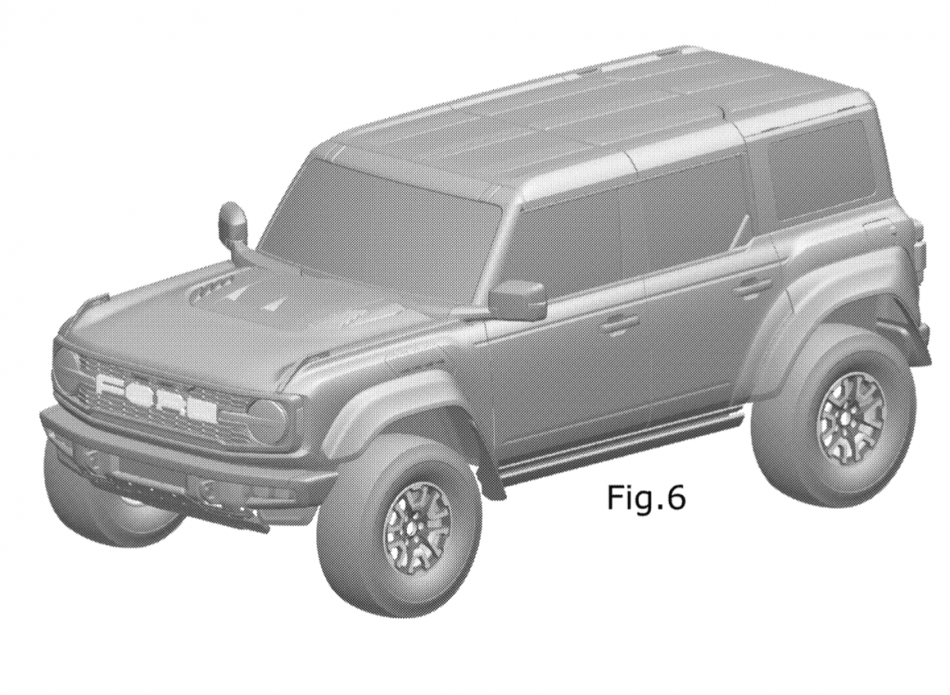 ​
The smaller, toy version of the Bronco Raptor will also join a number of other recently-released diecasts modeled after existing FoMoCo models, including a special limited-edition
1962 Ford F-100
unibody pickup from Hot Wheels, the 1967
Ford Mustang
She Country Special
, and the 2017 Ford F-150 Raptor, also
a Hot Wheels limited edition
.
As we know, the 2022 Bronco Raptor was revealed last month with plethora of special equipment that makes it the most capable version of the 6th-Gen SUV to date. That includes a Dana 44TM AdvanTEK front differential with upgraded half-shafts and a Dana 50TM Heavy-Duty AdvanTEK rear differential, the new H.O.S.S. 4.0 suspension system, Fox 3.1 Internal Bypass Semi-Active Dampers, 37-inch tires, and Ford's
3.0L EcoBoost V6
– as
Ford Authority
was
the first to report back in 2020
.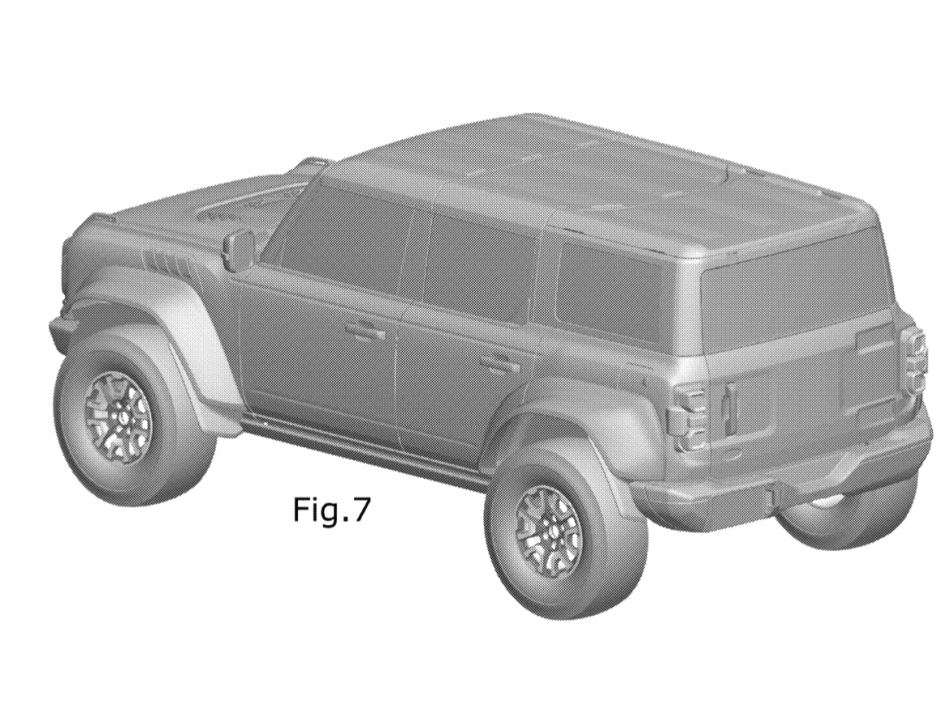 ​
A Bronco Raptor diecast model should be far easier to obtain than the real thing, as the majority of the 2022 models built will go to carryover unscheduled 2021 Bronco order holders. Like many vehicles, the demand for the Broncos has exceeded Ford's current production capacity and the automaker will stop taking orders for the 2022 Bronco models next week. The diecast model should be a lot cheaper than the real thing as well, which starts out at just under $70k.
Going to be an interesting process with the patents, so hopefully we find out soon.